The painting gallery — Page 1
Page 1
2
3
4
5
6
About the Author
Maria Bugrova PhD is Russian historian and artist. 2003 graduated History Department of the Moscow State University. 2009 postgraduated Department of Modern and Contemporary History (modern history of China, history of international relations, and in particular of international relations of Great Britain and China in the 2nd part of XIX century and history of Chinese Maritime Customs, British diplomacy in China, Japan and Korea).
Participant of ICANAS-XXXVII (Moscow, 2004), ICANAS-XXXVIII (Ankara, 2007).
Maria Bugrova's site with resources, background and analysis of the history of the XIX century Chinese Maritime Customs and Sino-British relations: Bumali Project.
Since 2014 Member of Fine Art Union.
Participation in painting exhibitions:
2013 — 'Chas uchenichestva', Moscow
2 Jul — 14 Oct 2013 — personal exhibition 'If a soul was born winged', Korolev
2014 — Exhibition in Art Gallery, Schelkovo, Moscow region. Fine Art Union
2014 — Exhibition in Art Gallery, Schelkovo, Moscow region. Portrait of Cotemporary. Fine Art Union
2014 — Exhibition in Art Gallery, Schelkovo, Moscow region. Schelkovo Plein-air. Fine Art Union
2015 — Exhibition '70 years of Great Patriotic War, Solnechnogorsk, Moscow region. Fine Art Union
2015 — Exhibition in Art Gallery, Schelkovo, Moscow region. Abbozzos. Fine Art Union
2016 — Exhibition in Art Gallery, Schelkovo, Moscow region. Abbozzos. Fine Art Union
2016 — Exhibition "Mir glazami hudozhnikov-VI', Korolev, Moscow region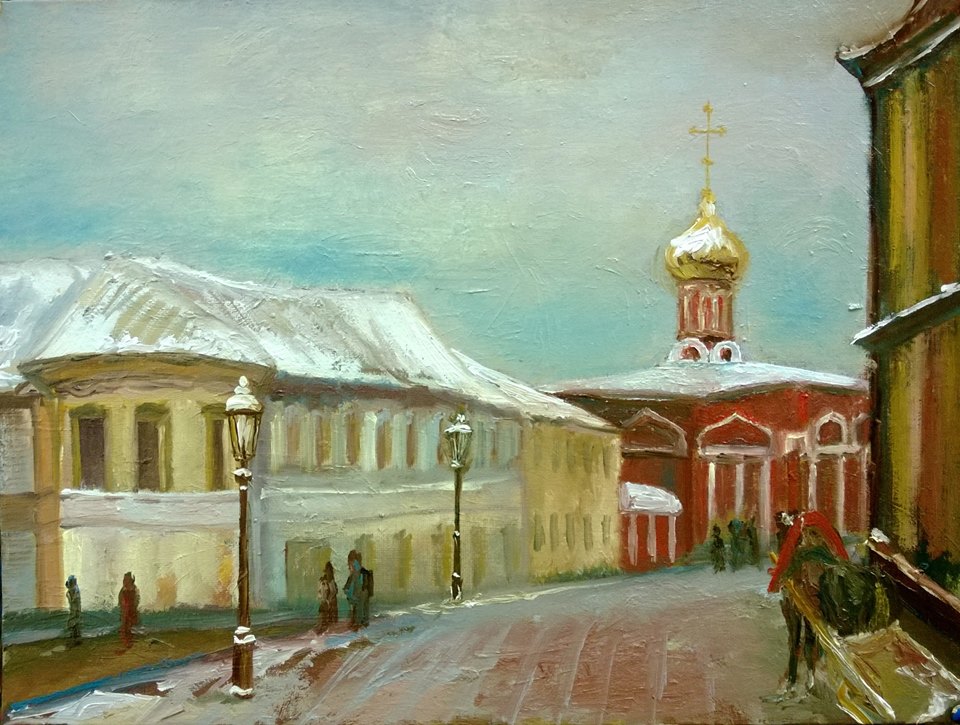 1. Kitai-gorod. . Canvas, oil. 30х40. 2015





2. Rain, Steam and Speed (under the impression of Joseph Mallord William Turner). Canvas, oil. 35х45. 2012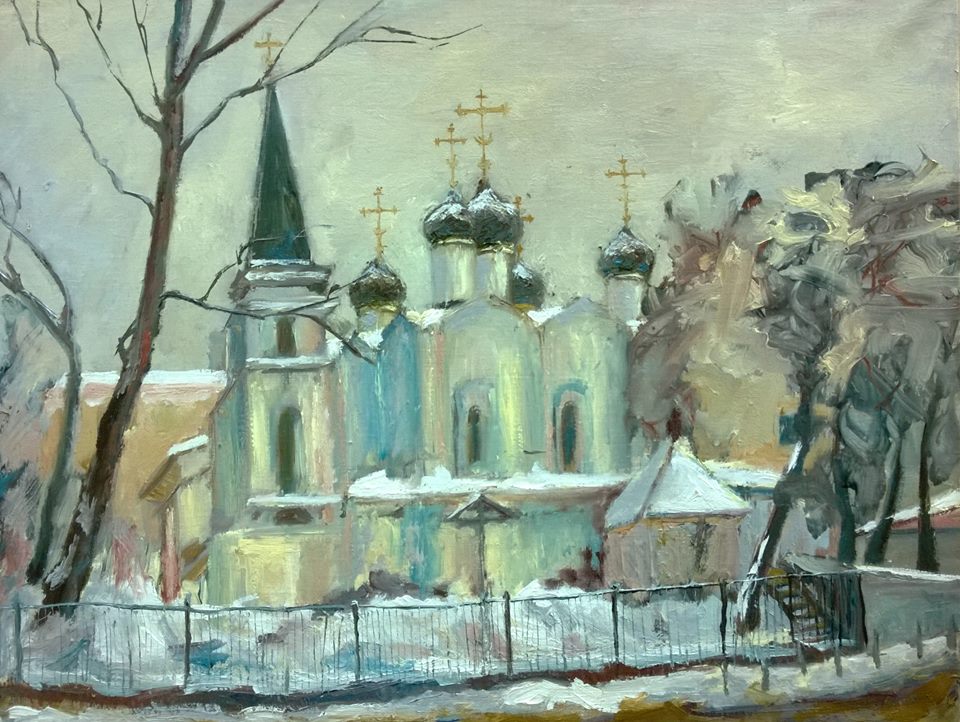 3. Starosadskiy passage. Cartoon, oil. 35х45. 2015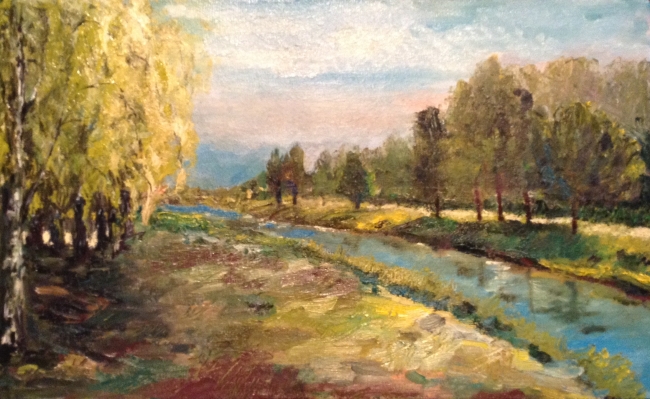 4. Autumn in Semkhoz. Canvas, oil. 24х45. 2016 (in private collection)





Page 1 2 3 4 5 6